Got an invite to the Earls court cycle show yesterday
from my
man Max to have a look at some of the new gear available in this glorious year.

Started off with the Cinelli x RVCA collab and despite it being all over every track blog/site, seeing it in the steel was something else.

The Charge stand was also SERIOUS (as a stand-cos the bikes were all pretty dim reincarnations of the plug) There was a Superted prototype hanging around as well as that beastly gold "limited edition" plug.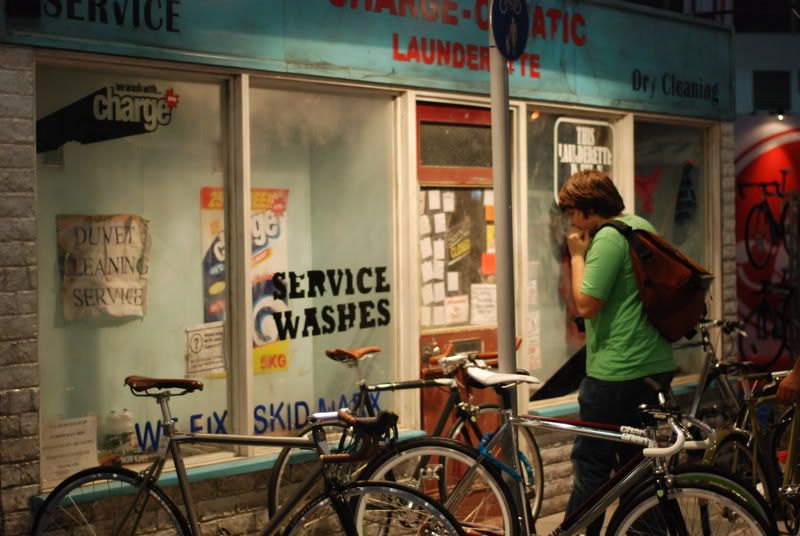 After meeting up with Ted and noncing on a couple of women we decided to head over to the wattrace which Max won. Having said that he was on 6 different types of steroid.....
We headed over to subway for a couple of BMT's and the kids started fighting like girls over cups or ice or something. I told them if they didnt stop I was going to send the pictures to Vice.
If you want to go today, my pass is still valid and Im doing homework....